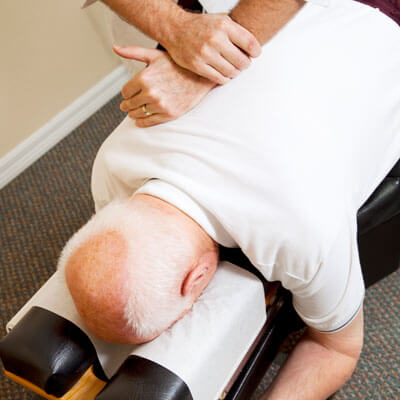 Chiropractic Care in Bellevue
Your body is an incredible self-healing organism. As long as you're healthy on the inside, you'll have the ability to repair any areas of concern caused by stress to the nervous system. These forms of stress or interference are called subluxations, or misalignments in the spine. When a misalignment is present, your nerves can't function at 100%, and you'll experience a form of pain or ill health.
The many types of conditions patients seek our help with include
Paresthesia
Sciatica
Spinal instability
TMJ disorder/jaw issues
As children often spend too much time in front of the television, tablet or computer, we see many cases of scoliosis and poor posture. That's why our chiropractors perform checks for scoliosis and postural assessments.
Objective Measures of Posture Improvement
Dr. Josh is adept in many different ways of adjusting you, using instrument adjusting, Gonstead Technique, motion palpation, drop table, Graston, Active Release®, Kinesio® Taping, traction, spinal decompression and extremity adjusting.
Their primary, instrument-based method is called Chiropractic BioPhysics®. It involves comparing your spine to one in the ideal position to determine the changes that are required to make you stronger, healthier and more stable. Along the way, objective measures are taken through means such as X-rays so that we can ensure you're making the expected progress.
If you'd like to start your journey to health, contact South Bellevue Chiropractic & Massage today! We'd be happy to discuss the many benefits of chiropractic with you or schedule you for an appointment. Complimentary consultations are available.
CONTACT US »
---
Chiropractic Care Bellevue, Seattle and Issaquah WA | (425) 614-0680