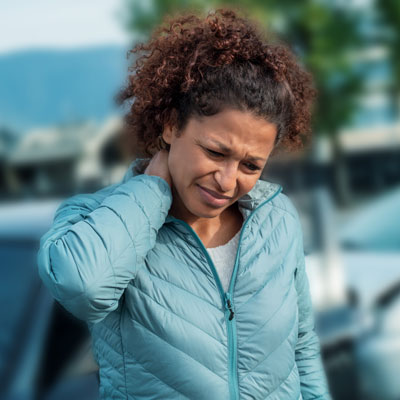 Auto Injury Care in Bellevue
When you've been in a car accident, your body goes through a tremendous amount of trauma. There are many types of injuries that can result:
Sprain/strain
Ligament injury
Compressed joint
The Danger of "Maybe It Will Go Away"
If you think that your pain will go away and don't get the attention you need, you can end up with degenerated discs, extreme discomfort, numbness and tingling. You may end up taking several medications and incurring greater costs further down the road.
Our chiropractors
are trained to identify the source of your injury after a car accident has occurred. Once determined, we can prescribe the best course of treatment to take care of you and help you recover, restoring your spinal alignment and your body's function.
A Part of Your Recovery Team
The first appointment for motor vehicle accident victims is much the same as it is for a regular new patient visit, though it will be about an hour long. We'll work with your insurance company to maximize your coverage.
We offer massage therapy in-office and may refer you to have massage done. We also work with area physical therapists, podiatrists, GPs, orthopedists, neurologists and naturopaths or can have you referred out for an MRI or CT when necessary.
Contact us today to book your first visit! Complimentary consultations are available.
CONTACT US »
---
Auto Injury Chiropractor Bellevue, Seattle and Issaquah WA | (425) 614-0680